Essential oils are gaining popularity in skin care products as well as haircare from shampoos to face creams, serums and body creams and body wash. The combination of a pleasant fragrance as well as having therapeutic benefits makes essential oils an ingredient of choice for many skincare products. However, with its amazing therapeutic benefits also comes its dangers in the form of potency and toxicity.
The most important factors to consider when using essential oils in skincare, is the quality of the oils used, the dilution rate and type of oil used, the other contents in the formulation and last but not least, the health of the individual.
Essential oils of low quality will not have the same beneficial effects that pure essential oils have and are much more likely to produce negative side effects. Many synthetic oils are made up of chemicals such as phthalates, which are endocrine disruptors, and benzene derivatives, aldehydes, and toluene, which are known carcinogens. It is important to use products that utilize good quality, pure essential oils and have no added chemicals such as parabens and sulfates.

The dilution rate of the oils used in skin care products is also very important as these are highly concentrated potent oils and care must be taken when added to products. The essential oil in a bottle is 50-100 times more concentrated than in the plant, and safety issues apply to essential oils that may not apply to the whole plant or herbal extract. Dilution rates vary for each oil. The dilution rate for facial cosmetics is between 0.2-1.5% and for bath and body products 1-4%.
Some essential oils, such as lemongrass, clove or cinnamon bark, are more likely to cause skin reactions than others so it is safer to go for very low dilutions when using these oils. It is also important to consider what other oils are in the formulation and what the overall dilution rate of all these oils are when mixed together. For example when mixing two oils, if you need 8 drops to achieve a 1% dilution you would use 4 drops of one oil and 4 drops of the other.
The total should not exceed 8 drops. This can be tricky when formulating products which contain many essential oils and is one to look out for.
Another very factor to consider is the synergistic action between the oils and the components in the formulation. If for example a product contains a mix of oils and other ingredients that have a high transdermal absorption rate, you are going to be increasing this effect and can be more likely to cause problems. It is important that formulations are balanced and the interactive action of each oil, herb and ingredients are known.
The health of the individual also plays a huge role in how the skin will react. A healthy skin microbiome creates a good barrier against allergens and other components that can irritate the skin and cause sensitivities. If you suffer from dry, sensitive skin then your skin microbiome is probably suffering and you are more likely to have a reaction to these oils as you would to most things. The first step in this scenario is to repair the skin barrier. There are many oils that aid the repair of the skin barrier such as jojoba oil and sunflower oil (1). Differing ratios of essential fatty acids are major determinants of the barrier repair benefits of natural oils. Oils with a higher linoleic acid to oleic acid ratio have better barrier repair potential, whereas oils with higher amounts of irritating oleic acid may be detrimental to skin-barrier function.
The likelihood of developing a negative reaction to essential oils and any substance depends on a combination of the health of the individual and susceptibility, the dilution, dosage and type as well as the frequency of exposure. Keeping all this in mind, the risk of unwanted reactions to essential oils in skincare products will be minimal if used and produced responsibly.

Ref:
1. Natural Oils for Skin-Barrier Repair: Ancient Compounds Now Backed by Modern Science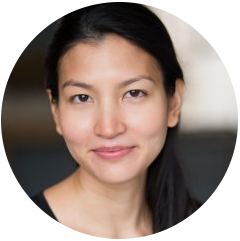 Article by: Dr. Carolyn Goh
Integrated Health Consultant,
BEng., MSc., PhD (DIC)., MBBS